Daisy Theology. I heard this term as my husband and I listened to a Timothy Keller sermon. In my early teens, I remember playing this game with a flower from our garden. "He loves me, he loves me not. He loves me, he loves me not." I would often hold my breath until I got to the answer I longed to hear. I wonder many middle school girls took the results to heart?

Turning 60 opened my eyes to my childish patterns of thought. No, I don't spend time plucking petals off flowers to determine if God loves me.  But, there are those "dark night" moments when it's easy to question His love. Moments of lament when grief consumes our hearts make it difficult to feel loved. But, I can assure you that His love is not tied to our feelings or our circumstances. God DOES NOT waiver in His love for us.
"The faithful love of the Lord never ends! His mercies never cease." ‭‭Lamentations‬ ‭3‬:‭22‬ ‭NLT‬‬

His faithful love never ends. The hardest part for us might be in receiving His love. Yet, He offered Himself as a sacrifice for us because of love. (Eph 5:2) Even before He made the world, God loved us. (Eph 1:4) Let's look at what Paul prays for us in Ephesians 3:18-19:

"And may you have the power to understand, as all God's people should, how wide, how long, how high, and how deep his love is. May you experience the love of Christ, though it is too great to understand fully. Then you will be made complete with all the fullness of life and power that comes from God."
‭‭Ephesians‬ ‭3‬:‭18‬-‭19‬ ‭NLT‬‬
Daisy Theology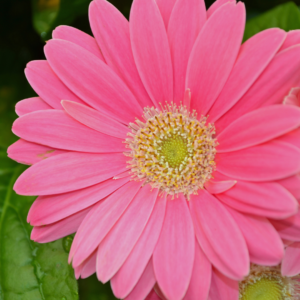 Letting go of Daisy Theology to grasp the power to understand the width, length, height, and depths of God's love is part of our growth process as believers. As we experience His love throughout our lives may it be a continuous confirmation to each of us, of His faithfulness.
In an age where people fall in and out of love so quickly, we may not fully understand God's consistent love. But, like Paul, we can pray that our roots will grow down into God's love and keep us strong. Because the final result will always be, He loves us!