"Right now is the moment.
Today is the day.
I've been changed.
I've been changed.
I have waited
for this moment to come,
and I won't let it pass me by!"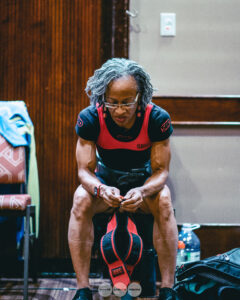 I love this photo! And I am thrilled to see it in my highlight package from the official photographer. As I wait to hear my name, I rock back and forth, singing the above chorus to myself. I was about to bench press. It was the only event where I believed I had a strong chance of earning a medal. I sing to remind myself that I trained for this. And I can not let this moment pass by me unacknowledged.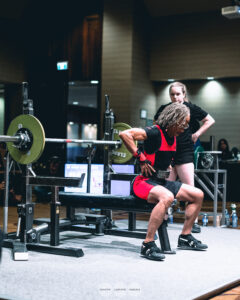 What do we do in Kairos Moments?
What do we do when facing the kairos moments in life? Kairos is a Greek term for 'time,' describing a present moment. It is the now. It is a moment in which something extraordinary takes place. We have no promises about tomorrow. Perhaps we need to take a breath, stop and give thanks for the gift of life. Maybe it's time to laugh and spread joy to those around us.
Our mouths were filled with laughter then,
and our tongues with shouts of joy.
Then they said among the nations,
"The Lord has done great things for them."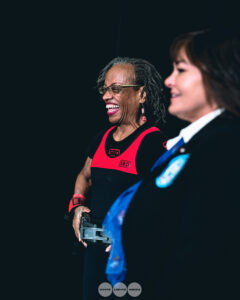 This is the day the Lord has made;
let's rejoice and be glad in it. Psalm 118:24
Right Now is the Moment
It's easy to dwell on the past or worry about the future. However, the past is over, and the future hasn't happened yet. God has us in an eternal now, and we can't let moments that hold the testimony of His faithfulness pass us by. If you know it, let's sing it together:
"Right now is the moment.
Today is the day.
I've been changed.
I've been changed.
I have waited
for this moment to come,
and I won't let it pass me by!"