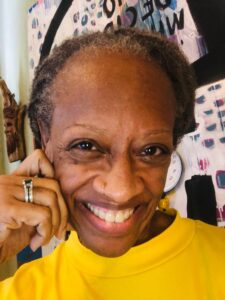 Do you know who you are? I'm Alida Sharp. A woman, wife, mother, and grandmother. I cry easily, get angry slowly, and laugh way too loud. I'm fiercely loyal to those I love, I work out six days a week, and sugar is my kryptonite. I'm an active listener, I ask probing questions, and I rarely offer advice unless I'm asked. It's essential to our well-being to know ourselves: our strengths and weaknesses, gifts and talents, and likes and dislikes. So do you know who you are?
Who Are You?
Sometimes the words and actions of others cause us to doubt ourselves. We may question our place in this world if we aren't secure in our identity. We have an adversary who wants us to doubt, lose our sense of self, and struggle with who we're designed to be. This enemy of our souls wants us to feel defeated, misunderstood, and alone. But, we don't have to fall for those old tricks.
We have victory in Christ, who understands all things and surrounds us with His love. He knows us better than anyone else, so let Him remind you who you are. You are unique, incredible, and a child of the Most High King!
Let's Reflect:
Take some time this week to acknowledge who you are. Give God thanks for how He hand-designed you!
Let's Pray:
God, like the psalmist in Psalm 139, we praise You that we are fearfully and wonderfully made. We are Your children. Remind us who we are, Lord. And help us to walk confidently in that knowledge, all for Your glory! In Jesus' Holy name. Amen.